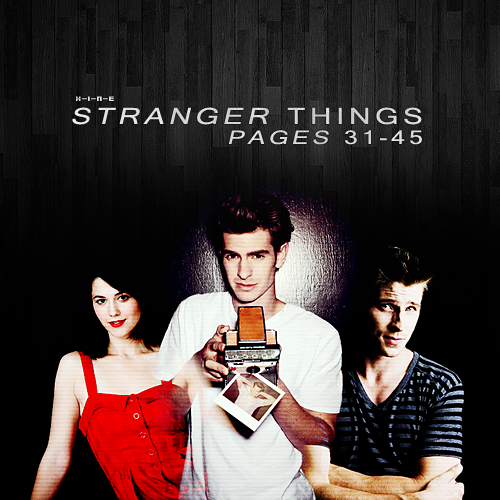 Finally got through these pages. I keep hitting creative walls.
There's a sex scene ahead, but you can skip that if you want
(because good god, it was awkward to write).
Feedback is horribly appreciated. I know there are a few of you reading Stranger Things,
and I'd really appreciate any kind of response. It's nice to see who's following this story.
Enjoy!